The winter sunshine nurtures my soul as I sit barefooted in my backyard. Living in the sub-tropics means that winter is actually glorious. There is no humidity to exhaust us, no sunscreen necessary for the unrelenting heat of summer. Instead, the nights are cool for snuggling and the days, warm enough for only one layer of clothing. These are moments to be embraced.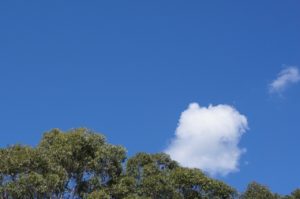 Even with nurturing sunshine, though, life still calls us forward to grow, learn and heal. The ever-existent ebb and flow of ease and growth accompanies us through our whole lifetime. Some learning is gentle. Some is incredibly challenging. Some ease is gentle. Some is incredibly joyful.
During recent months my load has felt far too heavy for one woman to carry. As one situation corrects itself, another surfaces. If it is not managing my energy while solo parenting, it is the need to remain committed to my career, honour my calling and provide for us, all while dealing with pain in my body every single minute of the last six years.
Sometimes I just want a day off from life. Sometimes I manage that, to a degree, through loving support systems established around me. I let go of plans and spend time in a deep state of self-nurturing.
Some days though, through circumstances or lessons I simply must grow through, only I can lift myself. I do that through continuing to honour my commitment to space, leaving some time without fixed plans. I also do it by recognising the beauty in the moments.
Mostly I am an optimistic person. After all, my health has improved enormously from three or four years ago when rheumatoid arthritis was at its worse in my body. I can walk pretty well again, ride a bike, and get in and out of a pool unaided. None of these were possible for a while. On good days now, I even jump on a trampoline.
Some days though, just still living in pain even if significantly reduced, I certainly get worn down. How do I change that?
I focus on the beautiful moments. (This naturally shifts my focus to gratitude once again too.)
Right now my fingers ache, but the earth soothes the soles of my feet with loving softness. Birds sing and chatter from all directions. The sun warms my back.
My wrists ache, but they are still strong enough to steer my bicycle. So I will soon go for a ride alongside a powerful river in the winter sunshine.
My heart is tired, but is grateful for the courage to have created a lifestyle allowing me to work from home, barefooted in the winter sunshine.
My heart knows that this time will pass, as each lesson does. The load that I currently feel is too heavy will indeed lift again. It does for us all. Sometimes it only takes us actually acknowledging to ourselves that the load is too heavy. Either way, it lifts when we have reached the new level of insights and learning the load came to gift us with.
We all have times like these, where we need a fresh burst of energy to surge forward again. But we can't force it. We can remain committed to the forward vision and intention, but we cannot force it.
In the meantime, it is the beautiful moments that can carry us through. They are always there, waiting only for our hearts and eyes to open again and recognise them.
Life asks a lot from us, but when we can remember that it is doing so from a place of love, there is less to resist. We simply have to ride it out, allowing the unrestricted release of any feelings that surface in the meantime. And when we cannot find the strength for hope, we surrender into trust, buoyed up by the many beautiful moments in between that are being gifted to us.
Sometimes we need that tiredness, to dare to let go and let God, once again. Sometimes we need such a cleansing to draw back into ourselves, into who we truly are, free of the effects of life experiences and expectations.
It is adversity that takes us to these new depths of discovery. Such times help us reach further inward, for re-connection with our divinity and wisdom. From there we move forward with a greater love and appreciation for ourselves and life once more.
I look up at the gorgeous blue sky, dotted by a few clear, white, puffy clouds, and know that whatever is behind me or ahead does not actually matter in this very moment. What matters is that life has blessed me with this moment and I have chosen to be present within it.
Moments like these are drops of magic that glue it all together.
I wish you presence, beautiful moments, the wisdom to know when to act and when to let go, and the strength to do both.
To learn more about Bronnie's journey in recent years and the incredible power of surrender, treat yourself to a copy of her newest book, BLOOM.