"Bronnie is a joy. She is also a gem. She is a courageous and authentic soul who fosters growth and insight in others in her gentle yet powerful ways. The world is blessed to have her and all of the care and light she brings."
— Dr Libby

There are no public events scheduled at this time.
Sign up to Bronnie's monthly newsletter (lower down the page) to be updated on events coming your way in future.
Some feedback from audience members from Bronnie's past events:
"It was a fabulous, insightful, and empowering night. I am so looking forward to what I create through Bronnie's wisdom. I loved it."

"Such a wonderful, inspiring, heart-opening night to remember."

"Enlightening."

"Tonight's event was a very uplifting and joyous experience. Bronnie's enthusiasm for life and the sharing of her journey and the lessons learned by her was generous in the extreme."

"Thank you for a beautiful evening filled with richness, hope and love."

"Your kind and gentle spirit shone through and so did your genuineness and authenticity. Lots to think about today."

"It such a lovely night and so inspiring. Bronnie's gentle energy in itself is a pleasure to experience."

"I came away feeling so joyful. Your message really made a difference."

"(I loved) the loving atmosphere, the story telling, the sense of community and Bronnie's authentic voice."

"Bronnie is a beautiful and engaging speaker."

"Bronnie is sincere and made me feel part of something larger then myself. She has repeatedly helped me. Thank you for everything Bronnie."

"(I loved) Bronnie's authentic and honest way of speaking, the respectful interaction with and within the audience, and Bronnie's humour."

"So many lessons, love, and fun."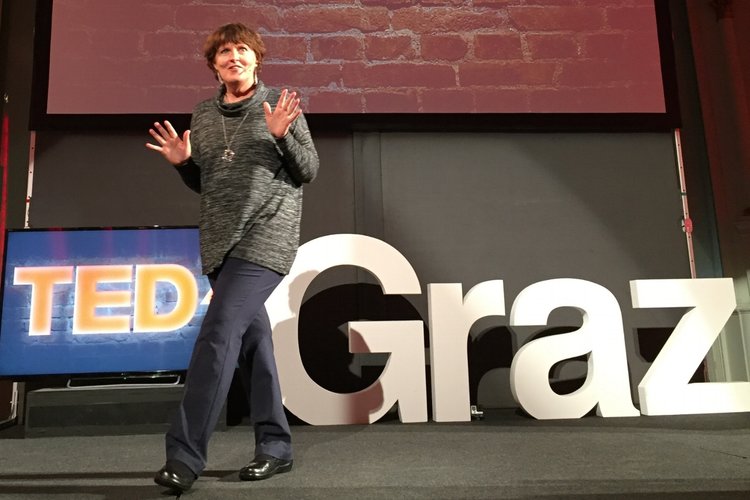 Bronnie loves connecting with people through speaking at both public and private events. To find out more about booking Bronnie for your event, please refer to the Speaking page.

'Never underestimate the power of real-life connection.'
Bronnie Ware
Want to honour your heart's own song?
Want to live an inspired life free of regret?
Download your free lessons for The Path to Regret-Free Living. Plus we'll send you monthly inspiration.
After all, you deserve to live with joy!