Hello and welcome!
I'm Bronnie Ware, author of the international bestselling memoir, The Top Five Regrets of the Dying, and a teacher of courage and regret-free living.
Welcome to the portal of my programs to support your journey. I'll keep this as brief as possible.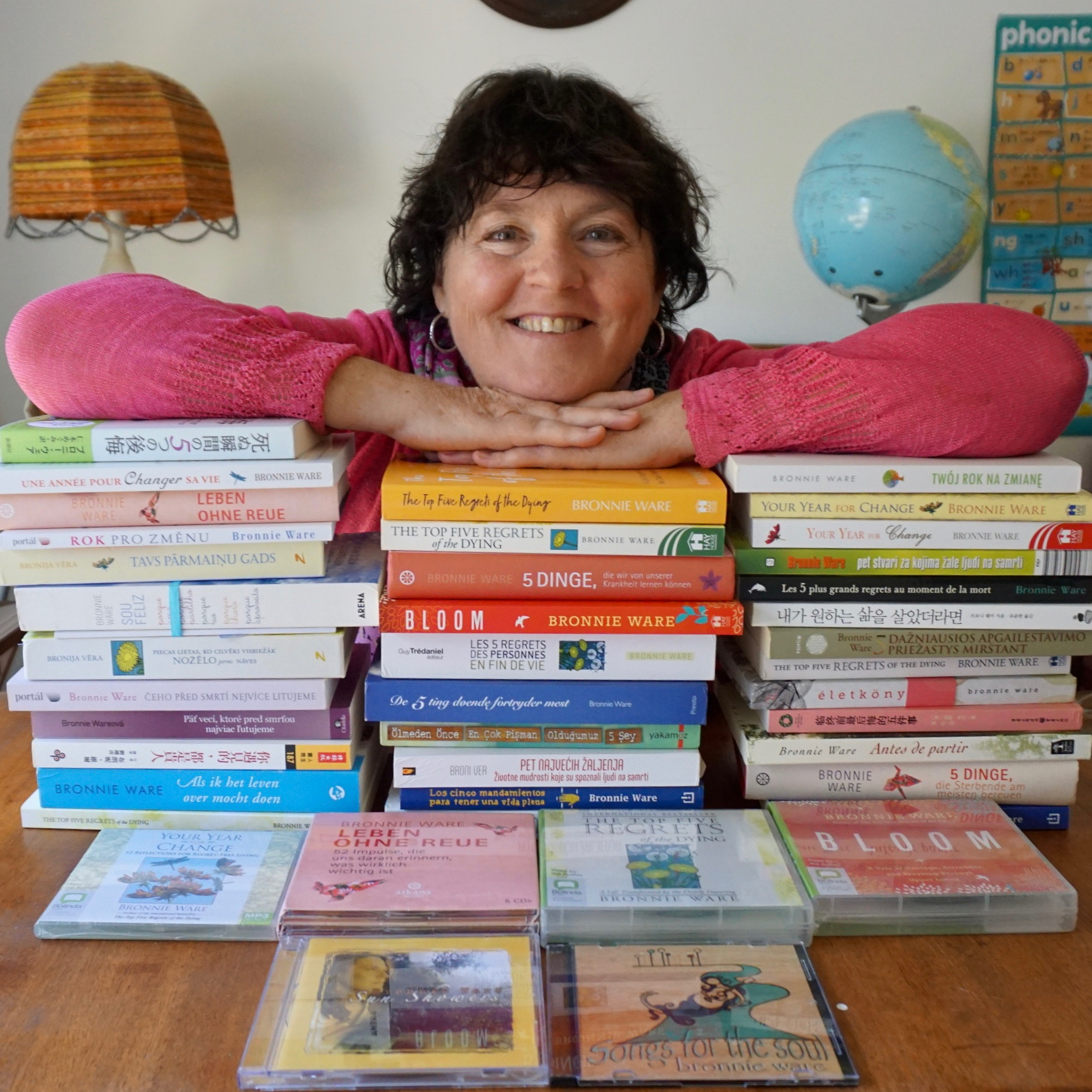 One of the things I do regularly is take a full sabbatical off social media, and sometimes off technology completely. Whenever I return to it I am often overwhelmed by the noise of it all. Not the noise to our ears, but the noise to our peace.
Self-education is big business these days and everyone is selling something. It's coming at us from everywhere, triggering fears and offering endless promises.
I'd prefer to just give you a short summary of my offerings (on the linked pages below) and then you let your own heart decide.
The low costs of my programs are definitely not an indication of their quality. I estimate each to be valued at a significantly higher amount, but they are priced affordably.
We all hear the spiels about abundance and charging heaps. I've been caught up in it myself. After all, my time in learning the tools I teach is worth a fortune to me. The courage to implement and trial them, getting rid of what doesn't work and mastering what does, is priceless.
But…I've also paid hugely for programs that taught me almost nothing. And having risen from poverty myself, where life was dependent on charity and the kindness of others, I want to make my programs accessible to all. They are not free, though. My child and I still have to eat! And a small investment will show your own commitment to yourself.
I am so grateful to have risen from my past into claiming my joy and potential.
I believe in your ability to rise and bring your best self to the planet too. We're all in this together and our planet needs you. My programs are here to support your rise.
Regret-Free and Loving It provides proven tools to help you step up and own your true role here, which of course also leads to an ever-expanding experience of joy!
Write for Delight is for curiously creative, and unlocks a new form of expression through the intention of delight, which aids emotional freedom on numerous levels.
Your time is a sacred gift. I'm here to make sure you don't waste a minute of it.
CLICK BELOW TO FIND OUT MORE