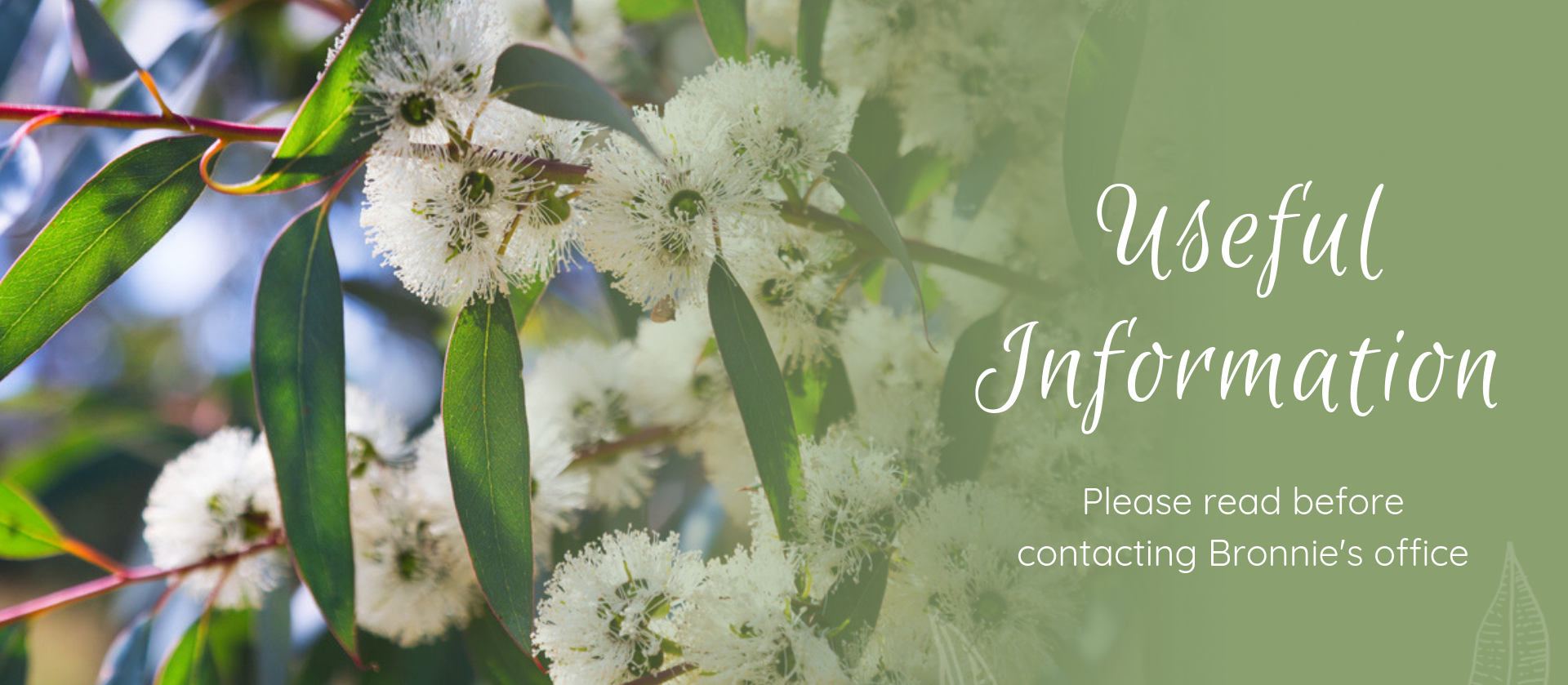 Thank you for your interest in Bronnie's message and work.
Please read below for the answer you seek.
Copyright:
If you wish to use any of Bronnie's work, including the Five Regrets, as content for speaking presentations, public events, online programs or in any income-generating product (excluding books, which are listed further below), permission is not granted. You may refer to one of the regrets without our permission, providing you quote Bronnie's name, but you may not use more than one.
If you wish to use any of Bronnie's work, including the Five Regrets, for your blog or magazine, please include a link to your website or organisation in your email. We wish to support you, but cannot guarantee permission if your request arrives with a deadline of only days or hours. Please allow 14 days for a reply.
If you wish to use any of Bronnie's work excluding the Five Regrets in your own book, please include a link to your website with information about your book in your email. We will reply within 14 days. You may not publish your book using Bronnie's content without our permission.
If you wish to use the Five Regrets or part thereof in your own book, please contact the nearest Hay House office to your region. Permission is not given from this office.
It is illegal to use Bronnie's work without permission.
Speaking:
Bronnie enjoys sharing her life-changing teachings on courage and regret-free living by speaking at both public and private events. Please email via the form on the contact page and we will reply as soon as we can.
Please take into account that Bronnie's fee includes international business-class travel from Australia, accommodation and speaking. There is also much to arrange family-wise when Bronnie travels to you.
These factors are considered and included in Bronnie's fee, as well as the power and value of her presentation.
Interview Requests:
While Bronnie loves connecting through quality interviews, we are only able to say yes to a percentage of the requests received. Either way, we will reply as soon as we can. Please include a link to your website/organisation and social media pages in your email.
(Refer further down the page for online summits.)
Personal Advice:
Bronnie does not offer personal advice or opinion by email. However, personal mentoring sessions are available via Skype.
Brand Representation: On rare occasions, Bronnie has represented a brand for a specific project, providing the brand and product are aligned with her values. Please email with details of your proposal.
Guest Posts: Bronnie does not require guest posts or articles for her website.
Five Regrets Movie:
The movie for the Five Regrets is being produced by Enigma Film. For movie related business, including investment in the project, please email Fritjof Hohagen: hohagen@enigmafilm.de
Summit/Online Events:
Bronnie rarely participates in affiliate online summits, but we wish you a very successful and enjoyable event.
Personal Mail:
It is no longer possible for Bronnie or her team to respond personally, as we always tried to do in the past. However, all loving mail is still forwarded to Bronnie and read when her time is right. She values your contact and deeply appreciates you sharing with her.
Testimonials/Book Gifts:
Unless you have met Bronnie at an event and she has offered to assist with a testimonial or she has reached out to you personally with her support, she is unable to assist due to other commitments. Please do not send in your book or a PDF on the assumption Bronnie will read it.
If you were hoping to send Bronnie your book as a gift, thank you, but please use it for other purposes. Bronnie likes an uncluttered lifestyle, which includes no excess belongings.
Her cherished reading time is given to books of her own choosing from her long wish-list, especially historical fiction.
Social Media:
While no formal business is done on social media, Bronnie does interact when possible on Facebook and Instagram. Read Bronnie's inspiring quotes on Facebook or enjoy her thoughts combined with her own nature photos on Instagram.
She also corresponds more personally through newsletters to those on her mailing list. The sign-up box is found at the bottom of the Home page and the About Bronnie page.
Miscellaneous:
Depending on the nature of your email, we will endeavour to reply as soon as we can, providing the subject matter does not fall into one of the above categories not requesting further contact.
Thank you for your time in reading this page to have your question answered. In doing so, you have enabled us to focus on supporting Bronnie best in other ways.
Kind Regards,
Bronnie's Team.
My question has been answered.
I have thoroughly read and understood this page, but still need to contact Bronnie's management.