Staying on course when you feel like giving up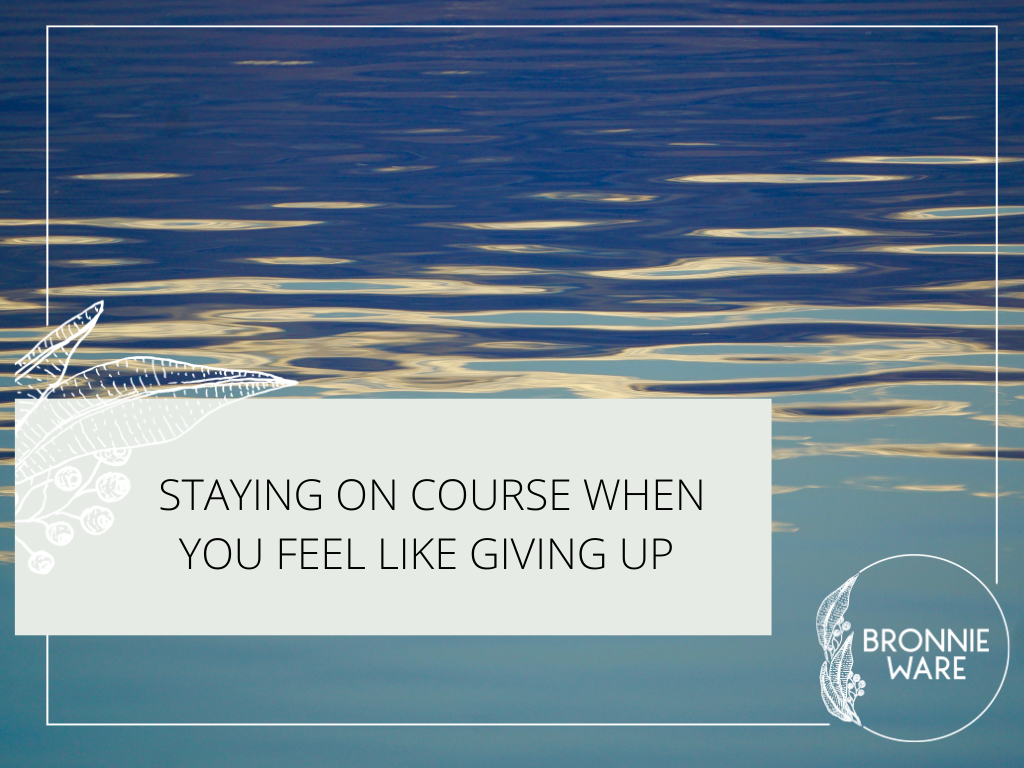 Question from Lisa (USA): How do you keep going when you feel like giving up?
Are you weary during this strange global shift we're in?
Are you finding it hard to keep going sometimes?
In this week's video I am answering Lisa's question about how to keep going, and sharing my own past experience of tirelessly putting in the hard work yet feeling like I wasn't getting anywhere.
We've all been there, so the video will support you too.
If you have a question you'd like considered in a future video, simply join the mailing list at the bottom of the homepage of my website. How to submit a question is in the weekly newsletter (as well as lots of free inspiration).