Continuing to honour all expressions that call means my message has arrived through a variety of modalities, including music. This is a tale of how that journey has unfolded so far: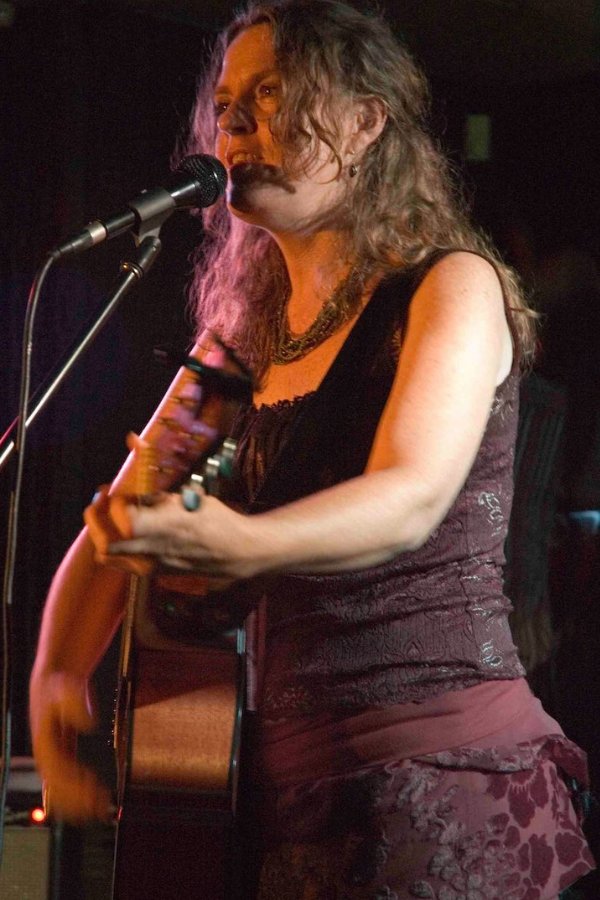 In 1957, a cheeky guitarist was hired to do the backing music for a spirited singer on a live radio show. As the first lead guitarist in Australia, he was in high demand. She was full of fun, singing simply because she loved to and that it opened doors to travel.
So began the seed of my musical heritage, as my parents' relationship then blossomed into 54 years of marriage.
Growing up on a farm on the outskirts of Australia's country music capital, music often filled our family home. It was a resting point for weary musicians taking a few months off from the road to write new songs and prepare for their next tour around our vast continent. Many a night, some of the most famous country singers in Australia would wander in from their caravans to sit in our lounge room, jamming with my parents and others. At other times my father would interview them for his well-loved radio program.
Then the travellers would hit the road once more, leaving a noticeable void. We would return to our regular existence, with my father focusing on his accounting career and my mother as a nutritionist. The music would take a back seat until the next caravan arrived. As a child, I loved the coming of each new visitor. Although it signalled falling asleep to adults singing and talking late into the night, it also brought lightness and change to regular family life. The seventies were overflowing with such memories.
It would appear that following a musical path was therefore a natural progression for me. It wasn't.
For years the only situations I found myself in were what I didn't want in life. As I painfully chipped away at changing those patterns, my heart's voice then became clearer. Only then did I hear its calling to express myself through music.  
As an introvert playing gentle story-telling folk tunes in loud pubs, it was not an easy ride. Those early years were confronting and petrifying. But overcoming the nerves and dread of performing brought its own gifts. It helped me understand how important sharing my message was. It also cracked me open, in the best of ways - removing inner-walls and giving me the courage to find power in vulnerability. I share more of these experiences in my first memoir, The Top Five Regrets of the Dying.
By the time I arrived at the career of an international speaker, I had done my stage apprenticeship through the hardest road, hence enabling speaking to be a delight from the start. I had been baptised through fire, in a sense, through the worse case scenarios, in order for me to arrive ready for the next level of my calling. These days there are only fun-filled, heart-centred experiences with my audience.
When I hear hundreds of people singing along to my songs at speaking events, I understand and appreciate just what those earlier lessons were really about. It is also a joy to realise some of those songs were actually written for an audience I would not connect with until a decade later. 
In 2012 my music was removed from my life unexpectedly, through a disease arriving in my hands. More of this journey is shared through my second memoir, Bloom. But there are blessings to be found through the disguise of loss and as a result, my connection to my music is more reverent and heartfelt than ever. It remains an ongoing healing journey.

You don't need to be a singer, songwriter or musician to heal from music, though. Just opening yourself up to its power is healing in itself. Like smiling, it is a universal language, another expression of love, connection, and hope.
 So it is with sincere pleasure I introduce my two albums to you. My first, Sun Showers, expresses a raw vulnerability and innocence that I've come to love. Songs for the Soul brings out the storyteller in me, with observations of life shared through easy tunes. And of course, no album would be complete without some romance.  
My songs contain themes of hope, choice, loss, faith, love and gratitude. Some stories are inspired by my own experiences, some by witnessing that of others. Please enjoy the free listen available below from each album. All remaining songs are available via digital stores and streaming channels worldwide. 
May the power of music bring you healing.
With loving kindness,
Bronnie.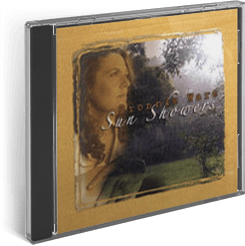 Words
Sweet Thing
Nearly Home
A Dark Day
Calling Your Name Too
Having Fun
Crossing Paths
What Do You Know
Treetops
Let Yourself Be Surprised
Far Away
Beneath Australian Skies
Dance Little Girl
Listen to the track "Dance Little Girl" from Sun Showers:
HEAR THE ALBUM ON APPLE MUSIC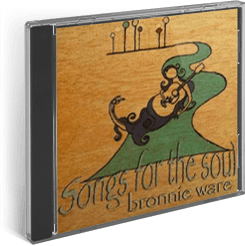 Beautiful Day
Let's Make a Difference
Bendigo Street
Timing
La La La
Just Because You're Blood
Let It Come Through
Stuck Inside The System
Swinging From A Rainbow
Cuddling and Snuggling
Ruthie and Pete
Vanessa
Listen to the track "Let it Come Through" from Songs For The Soul:
HEAR THE ALBUM ON APPLE MUSIC
Both albums are also available on Spotify