"A story of transformation, courage, and inspiration. I highly recommend this book to everyone to read, and not only those who are going through challenges."
— Anita Moorjani, New York Times best-selling author of Dying to Be Me and What If This Is Heaven?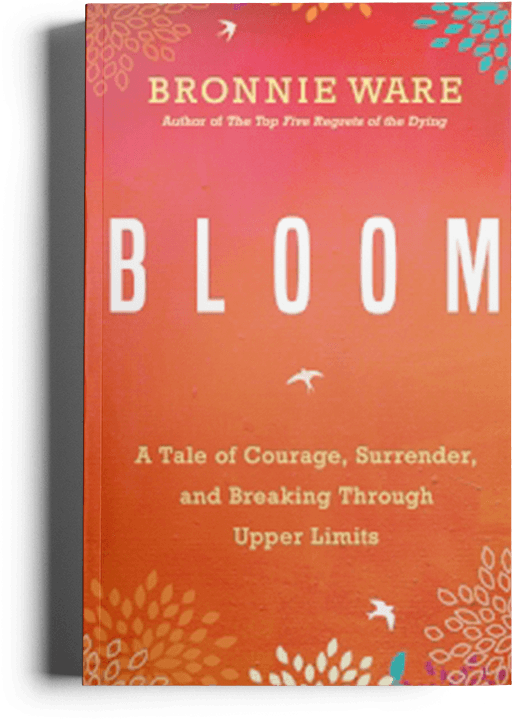 A Tale of Courage, Surrender and Breaking Through Upper Limits
Bloom is a deeply inspiring memoir. It reminds us that whether our lessons arrive through illness, trauma, or any other unexpected upheaval, life loves us so much more than we will ever know. We just have to let go and allow it to.
As a free-spirited, independent woman, Bronnie Ware was used to donning a variety of hats: singer, songwriter, author, speaker, traveller, and adventurer. And as her soul would have it in her mid-forties, she felt the urge to add one more, mother.
Ware, author of The Top Five Regrets of the Dying, had learned many lessons as a palliative-care giver, and she began to absorb even more from the opposite end of the spectrum as a giver of life. Only a few moments into motherhood, however, Ware's body had a different idea, when chronic crippling pain from an auto-immune disease took hold.
By finding the courage to confront her upper limits, surrender to life's blessings, and have gratitude every step of the way, Ware discovered how to bloom in a field of formidable challenges.
"With life throwing such an enormous curveball my way, it was actually throwing me a loving call home— a call that offered me the opportunity to grow more into who I was truly meant to be. "
— Bronnie Ware, Bloom