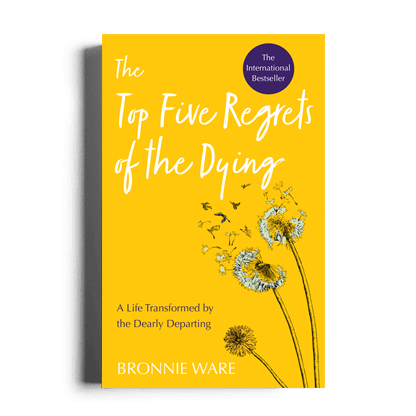 Most people who arrive on this website have read The Top Five Regrets of the Dying book, or are curious about it.
Those who have already read all of its pages often want more! And while my second and third books have inspired thousands of readers too, and are even the favourites for some, it's usually The Top Five Regrets of the Dying that people want the most.
A huge amount of people have also read the book several times, marking points to remember, revisiting it every couple of years. Some have even had to replace their original copy as it has become so worn from use.
(And heaven help those who borrow it from friends and never return it! "How dare they?" they write to us!)
So we are absolutely delighted to now offer quotes from The Top Five Regrets of the Dying as a digital card deck!
If you've not read the book yet and want to dip your toe in a little before getting to know the full depth of characters and wisdom in the book, or if you've read the book and wish for easily accessible reminders from its wisdom, this deck is for you!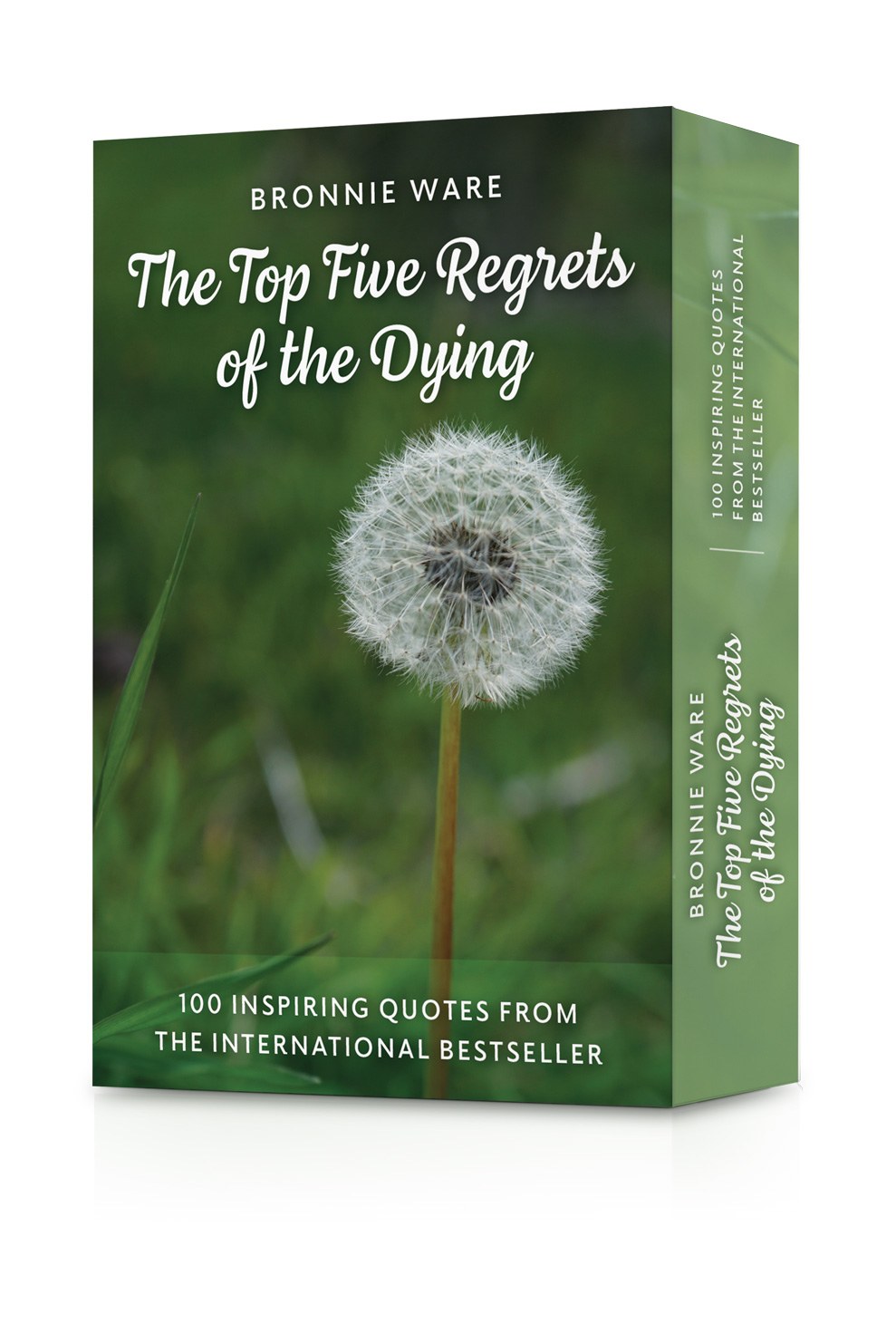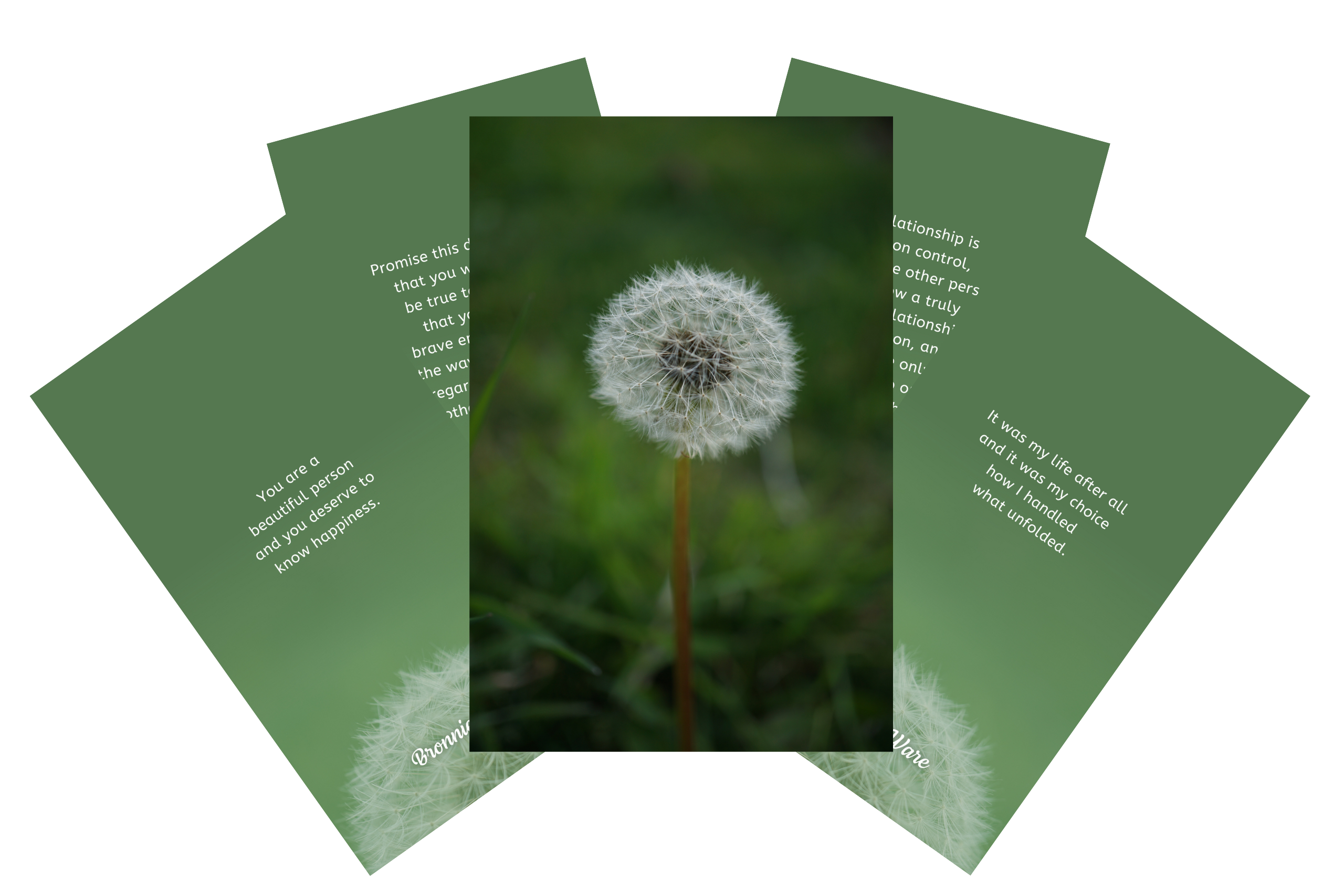 Choose one card each morning for your card of the day.
Create a spread on a Sunday night with one card for each day of the week, to help you step into Monday with clear intentions.
Ask a specific question and choose a card for your guidance.
Pull one out whenever you feel lost, stressed or disconnected from your joy.
Design your own spread around your current circumstances or future dreams.
Or, simply ask, 'What do I most need to be reminded of in this moment?'.
Want inspiration in your pocket?
Simply join Deckible via the button below and then download their app to access your deck.
USD$19.99 for 100 powerful quotes from the international bestseller, yours whenever you need them, even if you've left your book at home!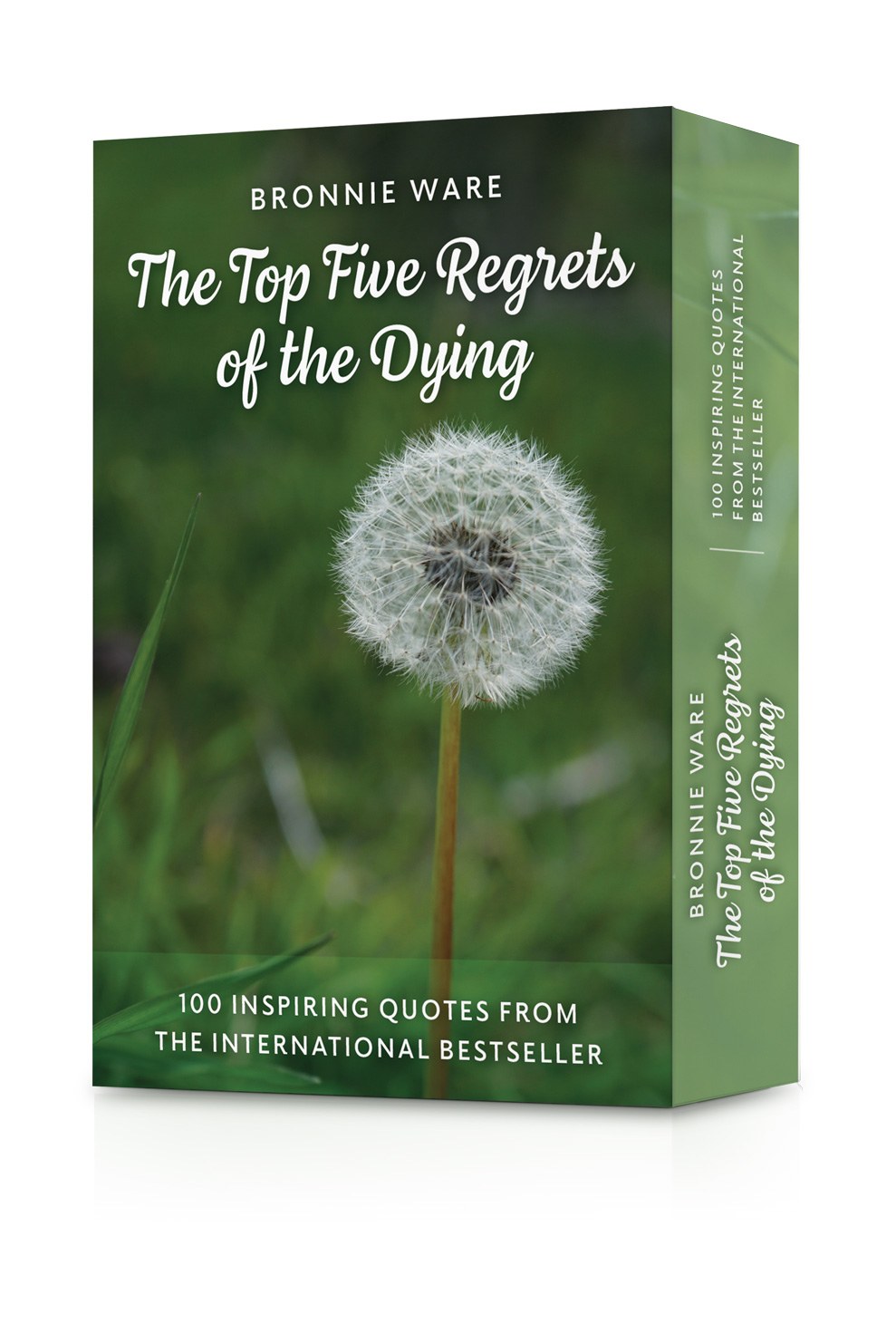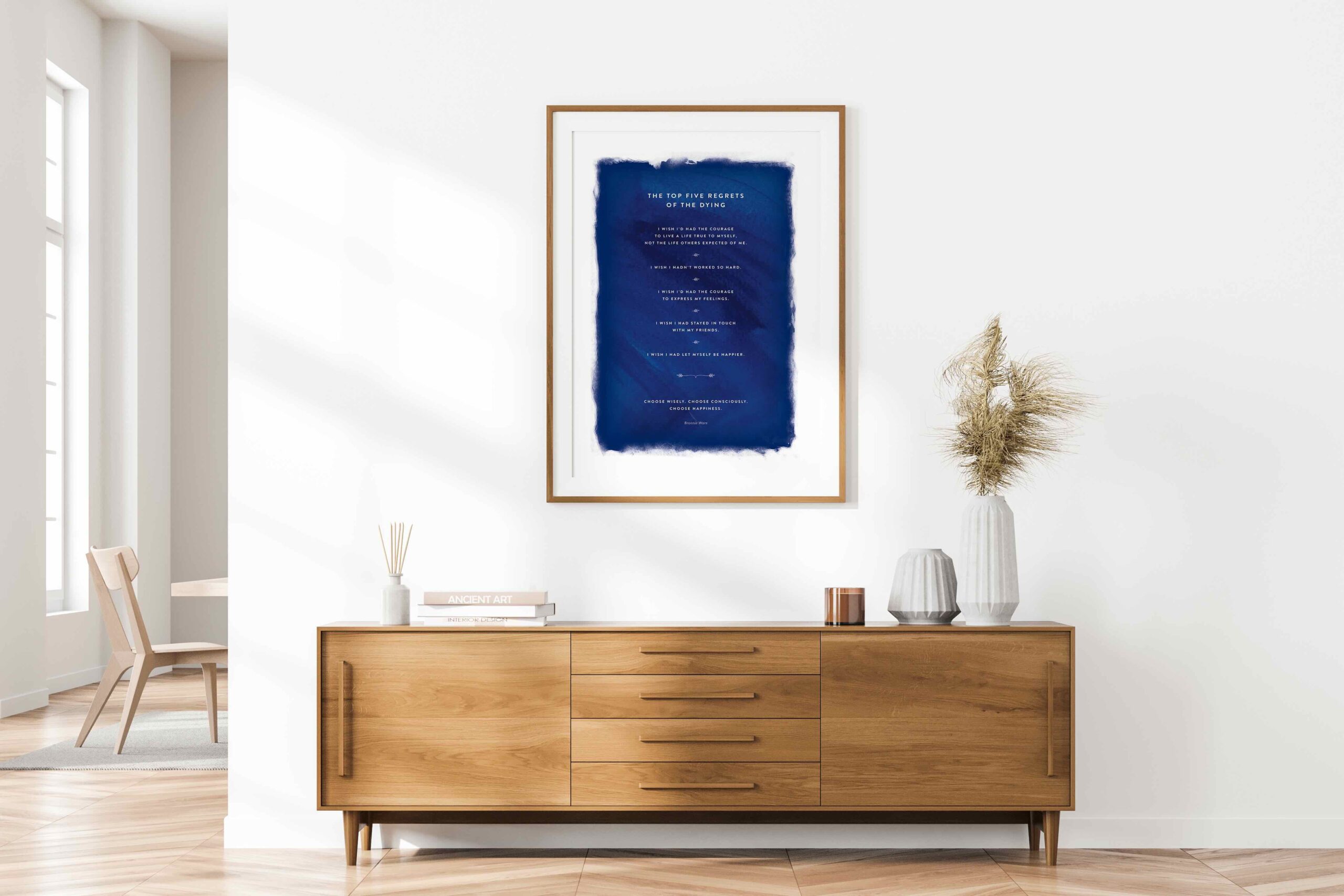 Want to enjoy inspiration, including The Top Five Regrets of the Dying, offline? Check out the beautiful print range to warm your heart and home.
Inspired by the cards regularly and now want to meet the dear people who offered their wisdom? Want to dive deeply into setting yourself free of regrets? It's time for the book!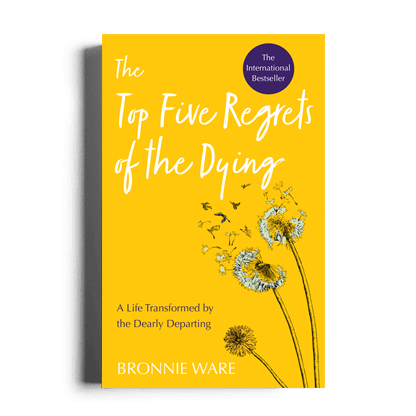 Or you prefer to test the water with the cards first? We get it!
Just a few clicks and they are on your phone: Join Deckible via the button below and then download their app to access your deck. (Or go straight to the Deckible app on your phone and sign up there.)
Sometimes it just takes the right words to get back on track.