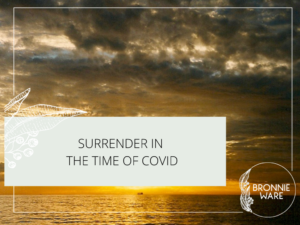 This weeks' video covers a very important topic: Surrender. Surrender is a topic I know well. I discuss it in much of my work. My book Bloom, especially, dives into it deeply. However, today I'm talking about surrender in the context of the global situation we are all living through with Covid-19. Tune in to hear about the act of surrender during this era we find ourselves in.
Read More
You could hope that life will change on its own – and try to read/affirm/pray your way to a better one . . .
OR
 You could be brave and take the first step to live the life you're here for.
Start by downloading my FREE Path to Regret-Free Living Lesson.