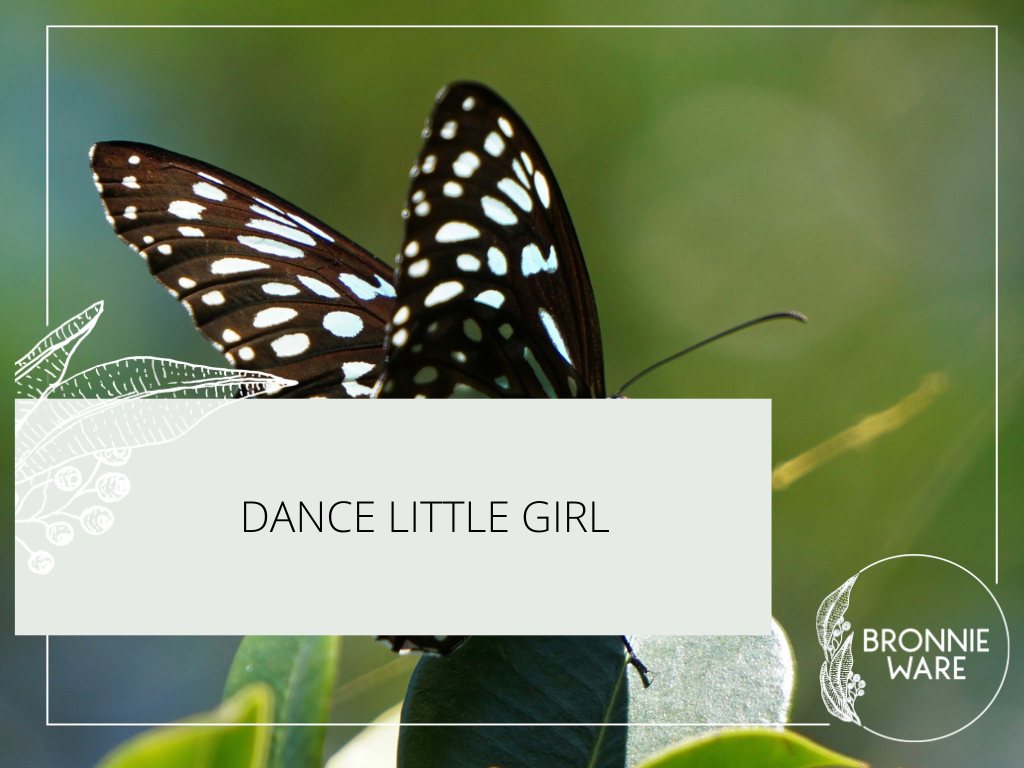 Ever find yourself in a situation that didn't feel right, or felt a bit messy?

Ever notice that when things aren't going to 'plan' you start to analyse it to the point that you miss, or forget to look for, the joy in life?
In this week's video I am thrilled to share the story behind my song Dance Little Girl.
I wrote it for a friend who was in a particularly tricky time of her life, as a reminder to seek out joy in the small things. There is more to the story, and when I share a story about one of my songs I also include the song at the end. So tune in and enjoy!