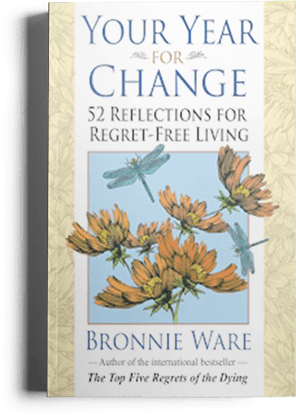 Your Year For Change: 52 Reflections for Regret-Free Living
A collection of short stories and observations, opening your eyes to new perspectives while helping you to live with as much presence and joy as possible.
Self-reflection is an important aspect of regret-free living, yet it requires time that many of us struggle to find.
If that's how you feel, Your Year For Change is for you.
This gentle yet powerful book will help you embrace your life more fully, forgive your past, honour your heart, and create a regret-free future filled with happiness and wonder.
Enjoy 52 tender yet influential short stories which create moments for self-connection, spark joy and inspire inner strength.
Read one story a day. Choose one a week. Or spontaneously open up to any page. Each story exists to open your eyes to new perspectives and your heart to new strengths and dreams.
Delight in the deliciousness of each page. Ponder quietly. Savour the wisdom expressed. It's written for you.

"You are free to choose. You are free to honour your own heart.
Exercise that right often. It is your life."

Why I wrote Your Year For Change

I didn't intend on writing another book, especially at the time my publisher requested a new one. I had a newborn baby, was physically unwell, sleep-deprived, and parenting solo. My first book's success, The Top Five Regrets of the Dying—an international bestseller—added further pressure to my limited mental space. How on earth could I fill such shoes again? Would this book stand up to people's expectations?

As I sat with my resistance and personal life challenges I realised, this was exactly why I needed to write, Your Year For Change. Sometimes life is so full that even a small dose of inspiration can do wonders.
So, I embraced the opportunity and amongst the upheaval, remained committed to my own  practice of regret-free living. I created this book to empower time-poor individuals with short snippets of inspiration. Despite the busyness of their lives, I offered little moments to pause and re-centre.
Your Year For Change went out into the world more quietly than its predecessor, yet what I didn't realise then was how it would still inspire thousands—and become the favourite of all my books amongst many of my readers.
Your Year For Change covers a plethora of themes to support you on your path of regret-free living. Take what you need today, and tomorrow discover a new piece of wisdom in the same passage. It's the type of book that grows with you—there'll always be an insight or inspiration that will support your journey.
Some of the themes explored include: Accepting change, acknowledging death, doing nothing; doing something, freedom, compassion, honesty, being yourself, self-love, letting it be, magnificence, power of choice, gratitude, reminders from nature, signposts, starting again, wishes in the wind, wonder of the body and the words we speak.
"Magnificence: It is who you are when you are free of your own judgements.
It is also who you are when you are free of others' expectations.
It's who you are at the very core of your being."
— Bronnie Ware
Make time for reflection.


Empower yourself in inspirational bursts!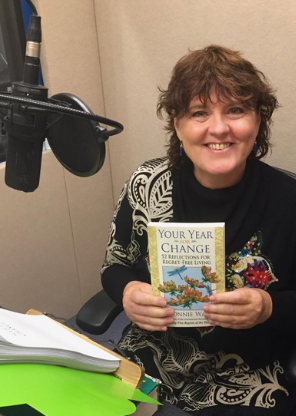 Grab a copy of Your Year for Change in paperback or audiobook.

Choose your favourite bookseller below:

You could hope that life will change on its own – and try to read/affirm/pray your way to a better one . . .
OR
 You could be brave and take the first step to live the life you're here for.
Start by downloading my FREE Path to Regret-Free Living Lesson.
Grab a copy of Your Year for Change in paperback or audiobook.
Choose your favourite bookseller below: