Surrendering into the Uncertainty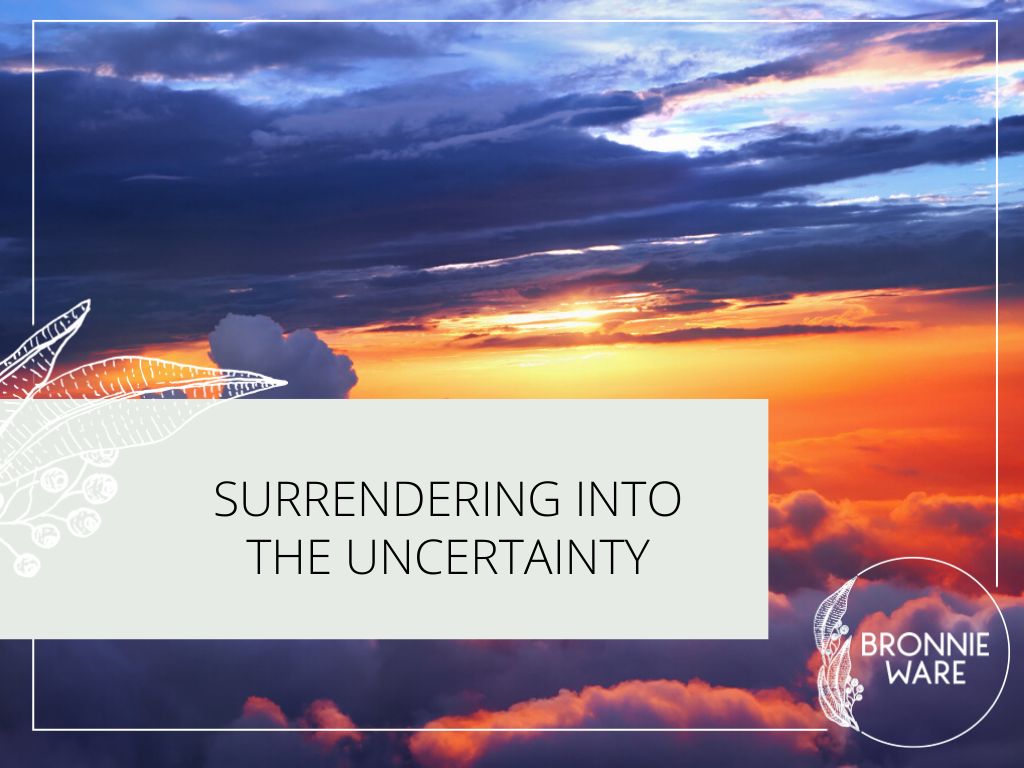 During this time of Covid-19 it can be challenging to navigate life, when you don't know where you stand from one day to the next. This video is to support you in that, not just during this global shift but through any uncertainty life may deliver you.
You cannot always control what comes your way. But you always have a choice in how you respond.
To learn more about the power of surrender, check out Bronnie's book BLOOM. It is a tale of courage, surrender and breaking through upper limits.