Welcome to the online home of Bronnie Ware.
Internationally Acclaimed Author, Speaker and Songwriter
Are you living true to your heart's own song?
Are you finding the courage the honour your calling with joy and delight?
If your heart is saying 'no' and wanting to say 'yes' then Bronnie's teachings on regret-free living can help you turn that around.
Bronnie is best known as the author of the international bestselling memoir The Top Five Regrets of the Dying.
There is a reason her work has already left a positive imprint on millions around the globe and continues to inspire change every single day. There is a reason it can help you too: It hits your heart in the most loving, powerful and life-changing way.
With a deep commitment to presence and living by her own terms, Bronnie is a real-life example of what regret-free living truly looks like.
She is honoured to offer you her knowledge and tools for living, helping to ensure your own life is also regret-free and aligned with joy. Because you deserve to create and experience such a life.



Bronnie's powerful second memoir is here!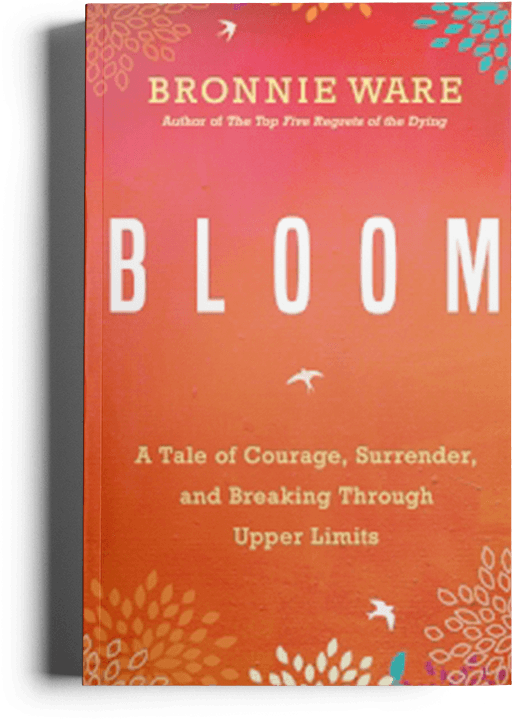 A TALE OF COURAGE, SURRENDER AND BREAKING THROUGH UPPER LIMITS
Bloom is an inspiring memoir, teaching that whether your lessons arrive through illness, trauma or any other unexpected upheaval, life really does love you.
It is simply calling you into your best self, offering you the choice of mediocrity or joy.
'Regardless of how much courage it can take to live true to your own path, it will never be as painful as lying on your deathbed with the regret of not having tried.'
Bronnie Ware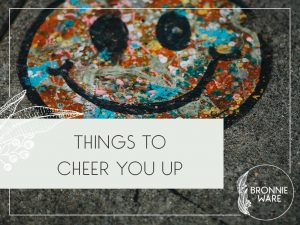 Every one of us has bad days. And every one of us has good days. Both states pass. And both come again, in different ways. Life is a balance of light and dark. Happiness comes not from being attached to the good days and dreading the bad days, but by…
Read More
JOIN BRONNIE'S ONLINE FAMILY
For a monthly dose of inspiration, sign up for Bronnie's newsletter here. You will also be the first to hear of updates and news.
(We respect your privacy and will never share your details with anyone.)